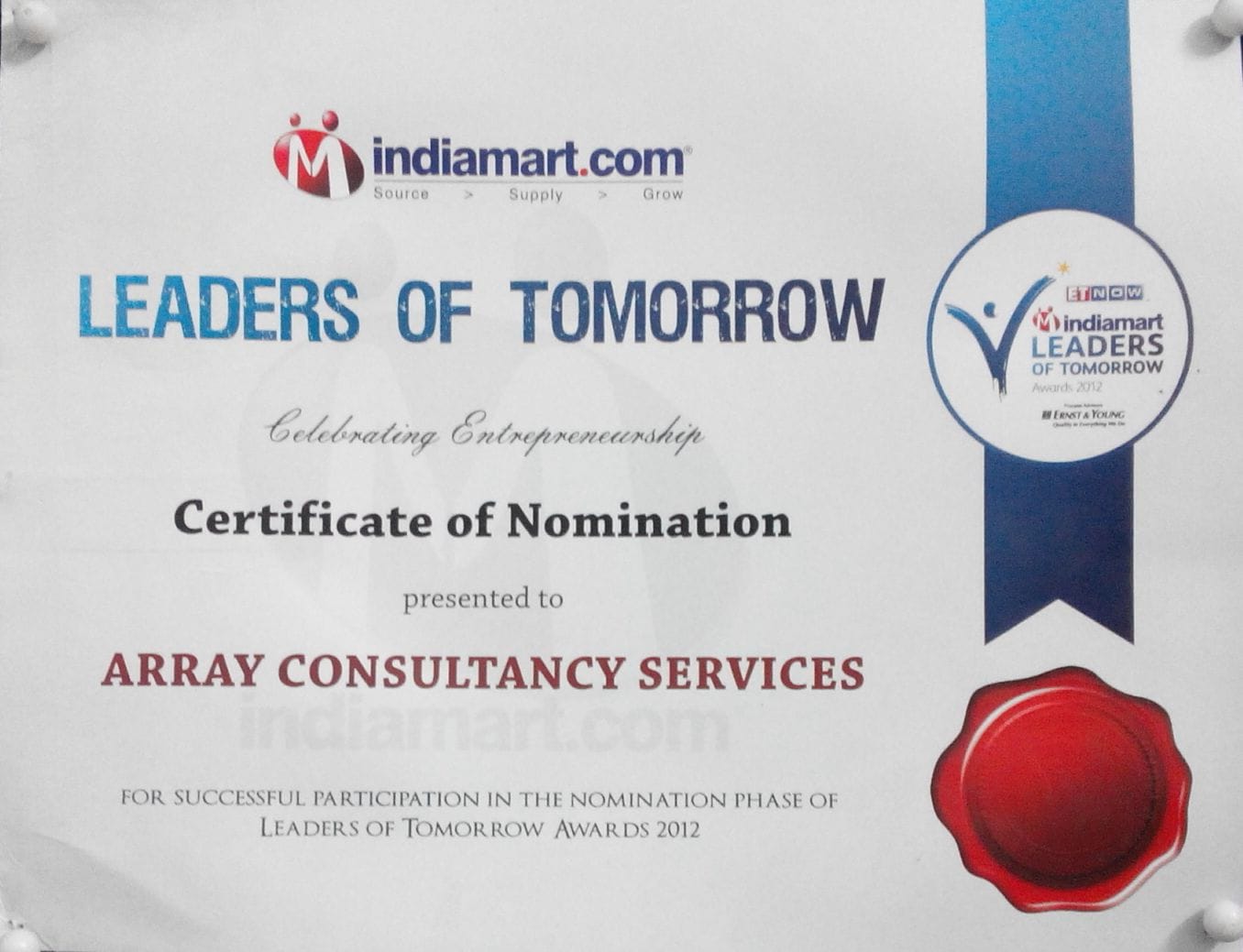 IndiaMART Leaders of Tomorrow Awards aims at celebrating the success stories and honour entrepreneurs who have transformed stumbling blocks into stepping stones driven by their passion, determination and the undying spirit of entrepreneurship.
Array Consultancy Services gets recognized as one of the most promising ventures in the field of business consulting. It has been awarded as one of the top 100 SME's in India. BPlanExperts is a dedicated business planning arm of Array Consultancy Services.
---
ABOUT BPLAN EXPERTS

BPlan Experts (www.bplanexperts.com)
BPlan Experts is one of the world's top business planning and startup consulting firms. With over 1800 clients located across 80 countries, BPlan Experts is an authority in startups and entrepreneurship. BPlan Experts specializes in providing end to end support to entrepreneurs and startups to include ideation, feasibility. business planning, funding assistance, implementation support, and scaling up of operations.
---