Standard Plan
– minimal basic plan
– for micro-businesses
Pricing –
$499 or INR 38,000
Quick Look
– Timelines: 1 to 2 weeks
– 25 page report
– 5 Page Research
– Basic Sections
– 3 year financials
A large number of small businesses look for low-cost debt funding. The SBA is amongst the better-known debt funding institutes dedicated to helping small businesses unlock their true potential. This business plan is guaranteed towards meeting the requirements as suggested by bodies like the SBA. The business plan covers all the sections (The business plan is structured on similar lines, we will customize the business plan on any template that may be suggested, within the scale and scope of the product.) and is ideal for businesses looking for loans of up to $100,000.
The diagram below gives a schematic view of how BPlanExperts.com will engage with clients and the outcomes to be delivered against each milestone. To know more about how the engagement process works, click on the diagram. To get an understanding of what a typical business plan of this scale will contain, click on the "View Sample" tab located on this page. It will open a new window, containing a sample business plan. While most business plans are similar in nature, there will be variances based on certain parameters, for example, the industry and location of the business, to name a few. Customization of the plan is what will differentiate one from the other.
BPlan Experts.com offers free consulting sessions, where clients can discuss their projects and engage with a highly qualified consultant at no cost. Click the Free Consulting Session tab placed on this page, fill in the details and a consultant will contact you. Are you ready to order? Click on the tab called "Order Now" and follow the simple well laid out steps to complete the buying process. BPlan Experts.com assures clients of its complete commitment and support and will strive hard to ensure that each business plan is well structured, relevant, and fit for purpose.
Business Plan Sections
The Standard Business Plan will cover the following segments:
An executive summary gives a snapshot of a business plan. In essence, it is a brief description of the venture along with its key elements. This segment highlight's the rationale of the business, the management team, the industry in which it will operate, and a brief financial statement. To get a quick overview of the overall business plan, the executive summary is often considered a good starting point.
The company overview segment is usually dedicated to describing the principle organization along with its vision, mission, and objectives for the business. The reasons for setting up the business i.e. market demand, in-house expertise, etc, and its phased rollout approach also form part of this segment. A brief description of the founder/management team, their expertise, and experience of similar or complementary activities form part of this overview.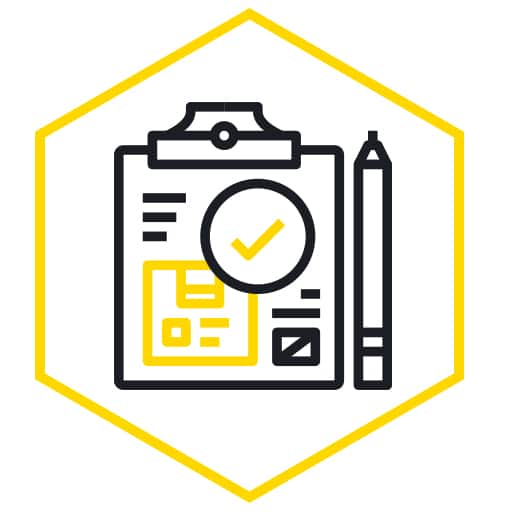 Every business serves a market need, be it through the manufacturing of a product or by providing a service to fulfill market demands. This segment defines the exact nature of the business and its related activities, which will be undertaken. Every product and service will be explained and detailed to ensure that there is no ambiguity around what the organization is offerings to its customers.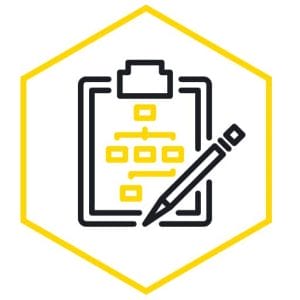 A business model is a "hands-on" description of how a business runs. It looks at the inputs that help drive business and outcomes in the form of products or services. Simply put, it demonstrates how an organization creates and delivers value for all its stakeholders. The inputs to a business model include technology, supply chain, partners, and collaborators, while outcomes cover products, services, new processes and technology, market capitalization, etc.
In this segment, the overall market is analyzed, where factors like business trends, growth potential, etc are looked into. Typically, the research conducted is done either through secondary sources i.e. via the internet, articles, and publications that are available in the public domain or primary research is conducted. (Secondary research is a standard offering for all business plans. Primary research can be conducted as additional services at an extra cost.) A well researched and analyzed business venture gives an investor a clear understanding of the potential market size and scope of the opportunity.
As an additional segment of the overall market research, the industry analysis provides a sharp focus on the core business segment being undertaken. For example, in an internet-based e-commerce venture selling consumer electronics, or applications, while the growth of online users and internet penetration form part of the overall research, demand for specific electronic products or types of applications bought on-line and their market potential will be included in the industry analysis segment.
Strengths, Weakness, Opportunities, and Threats, also known as SWOT analysis helps a business understand its position in the market place and devise strategies to increase market share. In building a SWOT analysis, both internal and external issues need to be factored. While strengths and weaknesses are internal organizational factors, opportunities and threats are market-driven and dependent on the overall environment. Some of the internal factors that a SWOT looks at include organizational culture, team, product, IP, market share, and financial capability. The external factors include customers, competitors, regulatory requirements, change in technology, etc.
The marketing strategy is a vehicle through which a company's product or services are made visible to customers. While a marketing strategy does contain models like 4P's etc, customization based on product or service specifications, demography, segmentation of customers, and buying patterns are some of the critical components that are factored in while mapping the overall picture. The ability to demonstrate the application of on-line models is as important as using high-visibility print media models. Clearly defined activities with measurable outcomes form part of our best practice marketing methodology. Representation with diagrams and charts form part of the deliverables for this segment.
Very often businesses choose to take a phased approach while launching their products and services, or while entering new markets. A big bang approach is often not the most desirable model, especially for smaller businesses. This segment of the business plan identifies the phased rollout approach and the fundamental thinking behind it for a business. This model is helpful from an investment perspective also, as measuring outcomes against smaller milestones reduces risks and allows for relatively low impact change in direction, should there be a need to do so.
Our methodology provides a basic financial structure for each business plan covering profit & loss, balance sheet and cash flows statements covering a 3 year period.