Platinum Plan
– comprehensive plan
– for fund seeking
– Design Included
– Free Investor Deck
Pricing –
$1999 or INR 150,000
Quick Look
– Timelines: 4 weeks
– 60+ Page Report
– 20 Page Research
– Comprehensive Sections
– 5 year Financials
– Valuations & ROI
– Free Excel Model
Venture capital funding is often used loosely to define private funding. While it can be argued that private investments usually take the form of equity investment rather than pure debt, what gets overlooked is the detailed planning and structured approach that is essential for a business plan to meet the high standards set by such funders. The team at BPlan Experts.com has worked with a large number of clients, in supporting them to approach venture capital funders. This gives BPlan Experts.com unique insights into understanding the key segments and essential features that make a plan stand out as a winner.
The platinum business plan package comes with a variety of free add-ons like a free investor deck and an editable excel model. The complete plan and the investor deck is completely designed for a professional look and feel.
The diagram below gives a schematic view of how BPlanExperts.com will engage with clients and the outcomes to be delivered against each milestone. To know more about how the engagement process works, click on the diagram. To get an understanding of what a typical business plan of this scale will contain, click on the "View Sample" tab located on this page. It will open a new window, containing a sample business plan. While most business plans are similar in nature, there will be variances based on certain parameters, for example, the industry and location of the business, to name a few. Customization of the plan is what will differentiate one from the other.
BPlan Experts.com offers free consulting sessions, where clients can discuss their projects and engage with a highly qualified consultant at no cost. Click the Free Consulting Session tab placed on this page, fill in the details and a consultant will contact you. Are you ready to order? Click on the tab called "Order Now" and follow the simple well laid out steps to complete the buying process. BPlanExperts.com assures clients of its complete commitment and support and will strive hard to ensure that each business plan is well structured, relevant, and fit for purpose.
Business Plan Sections
The Platinum Business Plan will cover the following segments:
An executive summary gives a snapshot of a business plan. In essence, it is a brief description of the venture along with its key elements. This segment highlight's the rationale of the business, the management team, the industry in which it will operate, and a brief financial statement. To get a quick overview of the overall business plan, the executive summary is often considered a good starting point.
The company overview segment is usually dedicated to describing the principle organization along with its vision, mission, and objectives for the business. The reasons for setting up the business i.e. market demand, in-house expertise, etc, and its phased rollout approach also form part of this segment. A brief description of the founder/management team, their expertise, and experience of similar or complementary activities form part of this overview.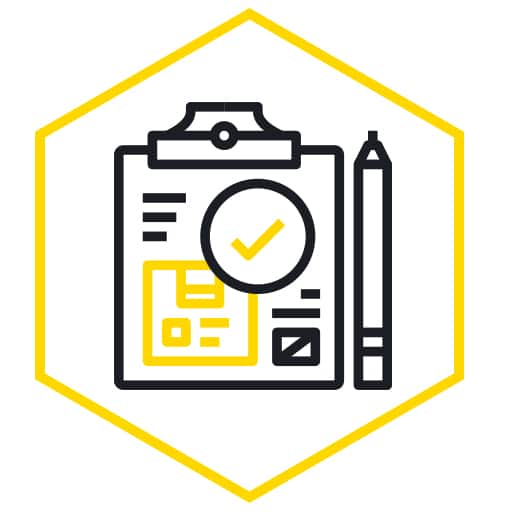 Every business serves a market need, be it through the manufacturing of a product or by providing a service to fulfill market demands. This segment defines the exact nature of the business and its related activities, which will be undertaken. Every product and service will be explained and detailed to ensure that there is no ambiguity around what the organization is offerings to its customers.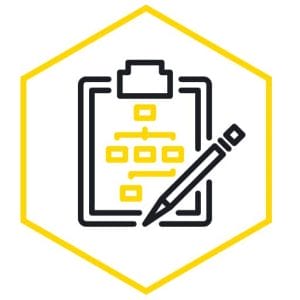 A business model is a "hands-on" description of how a business runs. It looks at the inputs that help drive business and outcomes in the form of products or services. Simply put, it demonstrates how an organization creates and delivers value for all its stakeholders. The inputs to a business model include technology, supply chain, partners, and collaborators, while outcomes cover products, services, new processes and technology, market capitalization, etc.
How does a company run its business, what are its key touchpoints and how do stakeholders engage with an organization through its products and services. All these issues form part of the operations model. It is a process through which an organization gets its offerings into the market, engages with its customers, and gets paid for the product or service delivered. This segment provides an "end-to-end" view of how the business will operate and its strong correlation with the overall business strategy.
In this segment, the overall market is analyzed, where factors like business trends, growth potential, etc are looked into. Typically, the research conducted is done either through secondary sources i.e. via the internet, articles, and publications that are available in the public domain or primary research is conducted. (Secondary research is a standard offering for all business plans. Primary research can be conducted as additional services at an extra cost.) A well researched and analyzed business venture gives an investor a clear understanding of the potential market size and scope of the opportunity.
As an additional segment of the overall market research, the industry analysis provides a sharp focus on the core business segment being undertaken. For example, in an internet-based e-commerce venture selling consumer electronics, or applications, while the growth of online users and internet penetration form part of the overall research, demand for specific electronic products or types of applications bought on-line and their market potential will be included in the industry analysis segment.
Identifying key players in a select industry and analyzing their performance is a critical aspect during the planning phase. A competitor is someone to learn from and win against. Getting a clear understanding of the competitive landscape, identifying the leading players, analyzing competitor products and service delivery models, provides a strong learning platform for an organization while formalizing its own strategy. As a dynamic part of the business plan, this segment consolidates all of the above information in a text or tabular format.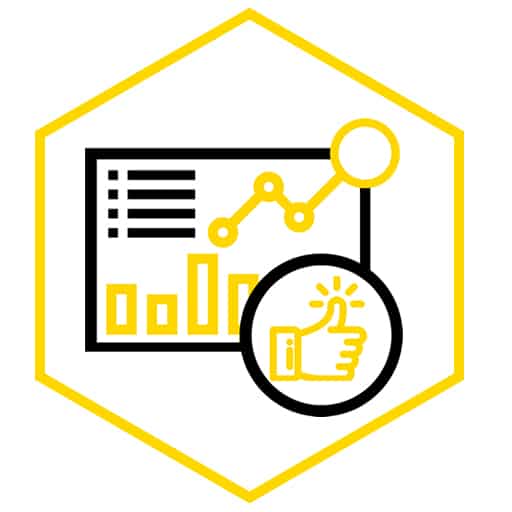 This segment looks at ways of analyzing an organization's potential of being profitability, efficient, and effective. Based on the concept of market effectiveness, it provides a qualitative assumption to an organization and helps to identify where the balance of power lies in the industry. The analysis includes both the supply side and demand side of a business and looks at the distinctive market forces that can impact the sustainability of a business.
Strengths, Weakness, Opportunities, and Threats, also known as SWOT analysis helps a business understand its position in the market place and devise strategies to increase market share. In building a SWOT analysis, both internal and external issues need to be factored. While strengths and weaknesses are internal organizational factors, opportunities and threats are market-driven and dependent on the overall environment. Some of the internal factors that a SWOT looks at include organizational culture, team, product, IP, market share, and financial capability. The external factors include customers, competitors, regulatory requirements, change in technology, etc.
The marketing strategy is a vehicle through which a company's product or services are made visible to customers. While a marketing strategy does contain models like 4P's etc, customization based on product or service specifications, demography, segmentation of customers, and buying patterns are some of the critical components that are factored in while mapping the overall picture. The ability to demonstrate the application of on-line models is as important as using high-visibility print media models. Clearly defined activities with measurable outcomes form part of our best practice marketing methodology. Representation with diagrams and charts form part of the deliverables for this segment.
Very often businesses choose to take a phased approach while launching their products and services, or while entering new markets. A big bang approach is often not the most desirable model, especially for smaller businesses. This segment of the business plan identifies the phased rollout approach and the fundamental thinking behind it for a business. This model is helpful from an investment perspective also, as measuring outcomes against smaller milestones reduces risks and allows for relatively low impact change in direction, should there be a need to do so.
The management structure as the name suggests defines the leadership team of an organization, their roles, responsibilities, and hierarchy. External support in the form of consultants, 3rd part suppliers, etc., are also mapped through this model. In addition, detailed resumes of the management team form part of an annexure in the business plan.
Expressed in the form of Gantt charts or other mechanisms, this segment identifies the rollout period and milestones across a project. This could include timelines for activities like project initiation, setting up of infrastructure, marketing rollout, pilot phase, and final product launch. However, it is to be noted that this segment is dependent on the business type, industry, and maturity phase of the business.
Every business is exposed to some form of risk, be it financial or market-oriented. Risks can be either market generated or internal to the business. Having a well-defined strategy helps an organization to identify potential risks, build a mitigation plan, and develop their business strategy around it. Analyzing potential risks is critical to business continuity and allows an organization to build internal measures to soften any impact. This segment identifies the potential risks that a business may encounter and recommends mitigation options for them.
Our methodology provides a well defined and detailed financial structure for each business plan. Profit & Loss, Balance Sheets, Cash Flows statements, etc, covering a 5 year period are some of the key elements of the financial section. Each business is carefully analyzed and projections made are based on realistic and achievable targets. We place ourselves in the shoes of an investor to ensure that each number is backed by strong fundamentals, that are robust and in line with market trends.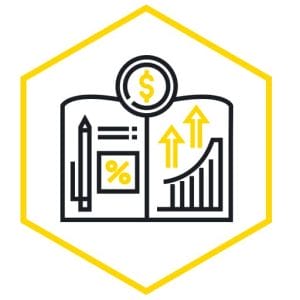 Valuations / Investment Plan
Understanding the true value of an enterprise, especially while looking for funding is essential. The valuations need to be based on strong fundamentals that integrate with the performance of the business. Our methodology analyses the complete investment plan covering equity share offering, valuations, exit payout, and internal rate of returns. It also identifies the key areas of funding and forecasts the payback period of an investment.
Investor Deck / Business Plan Presentation
In the form of a PowerPoint presentation, this deck covers all the aspects of the business plan and can be used during discussions with investors or potential customers. The investor deck will tell a story, showing the company's path to success.
BPlan Experts helps you to create attractive documents that can be printed out or shared online. The design team of highly creative individuals work on the branding aspect of your business and embed the essence of your brand onto your business plan. A well-documented business plan definitely attracts investment opportunities but a designed plan along with compelling content ensures the attention your business plan deserves.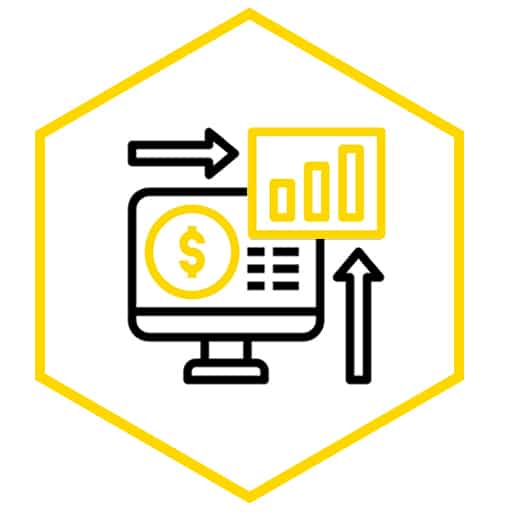 Financial Model (Excel Calculations)
Editable, fully functional projection of your financial model on excel, which will enable you to change, modify, play around with the numbers at any point in time to simulate different business scenarios. The deliverable for this section would be an add-on excel file with worksheets and calculations worked into the file. The overall model is extremely simple to use and allows users to change business parameters and monitor various projections.