Shubradeep Mukherjee
Pitch Deck Design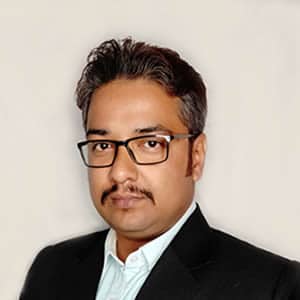 Project Management
Presentation Design
Pitch Deck Design
Graphics Design
Infographics Design
Branding
Bachelor of Arts, Calcutta University
Master of Arts, Rabindra Bharati University
Higher Diploma in Animation, Arena Academy
Shubradeep is a talented and creative graphic designer with a proven record of delivering innovative design solutions. Possess the ability to complete projects from inception through production to final delivery, ensuring that all work is effective, appropriate and delivered within agreed timelines. He has the professional ability to work in a team with copywriters, editors, clients, web developers, marketing associates etc. to ensure quality deliverable.
Shubradeep excels in creating well laid out pitch decks and investor pitches along with other brand presentations that bring a "wow" factor to your audience.
A highly motivated Masters in Arts, with two year's diploma in Multimedia course, makes Shubradeep a perfect for a new age design firm. He is enthusiastic, energetic and always willing to take up new challenges and quickly learn new things.
contact details
BPlan Experts, Kolkata / Mumbai
Contact Us
If you'd like a free consultation, please start by completing the form: