July 4, 2022
Posted by:

BPlan Experts

Categories:

Entrepreneurship, Startups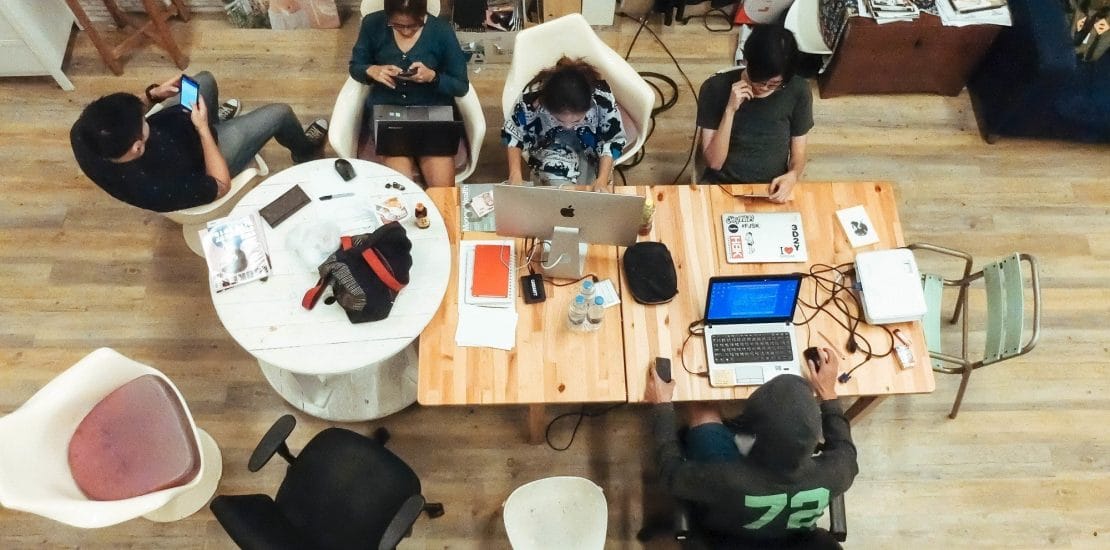 Choosing the right startup incubator for your business can be tough, especially if you know nothing about a startup incubator. A business incubator houses and supports new ventures and offers startup mentorship and other startup resources to help them start and grow. Startup incubators differ from accelerators, which are more focused on ventures with high growth potential. Startup incubators vary in what they offer, but they typically offer startup mentoring, office space, startup consulting, access to capital resources, networking opportunities, and other specific services.
1. Check out the funding support
Money is the lifeblood of any startup. Finding the right investors and raising startup capital is the first step to growing your venture, and typically requires a professional pitch deck to convince investors to fund your venture. The best way to do this is to have a solid well-written business plan, as well as marketing materials like a logo and websites. If you have a product or service, you can sell these to potential customers.
Without funds to launch a marketing campaign, it will be nearly impossible to attract new customers. In addition to the investment, business incubators will often provide startup funding options that can allow you to secure loans. This is a great way to get cash quickly, but it's important to know the associated risks. When you are looking for business incubators, you should look for what kind of funding support and investor networking the startup incubation programs provide.
2. Look at the mentoring support
One of the best ways to get started in your new venture is to connect with other entrepreneurs and startup mentors. When you start your own business, you will want to learn from the best in the game, and that is other entrepreneurs. Startup Mentoring programs are a great way to meet other entrepreneurs who have been where you are now, and you will quickly build connections and find startup mentors who can help you succeed. As you grow your business, you will have the opportunity to leverage the knowledge of other founders, and it can be a tremendous way to accelerate your growth.
Many startups think they know it all. They use their current level of success to justify bad management and poor communication skills, but even small for-profit companies need managerial direction to succeed. In startup incubator programs, the startup mentors will help you set up your business plan, deal with your investors, and attract and train employees about HR roles in an office setting where the entrepreneurial spirit is more liable to prevail on motivation rather than micromanaging how much time you should spend working at a desk. So, when you are picking business incubation programs for your venture, you should closely look at what kind of startup mentoring support the business incubators will provide.
3. Location of the startup incubator
If you are starting a business in Bengaluru, you will likely want to be based in the area. That is because there are so many resources and connections that are only available in that area. But if you do not live in the area, it can be challenging to get there from your home. That is why you want to choose a startup incubator that has locations near you.
Many business incubators have satellite locations, where you can stay for a few weeks or months at a time. This can be a great way to test your product without having to commit to a full-time location. While you may be based in another city or state, you will want to be able to make frequent trips to the business incubation programs to interact with startup mentors and other entrepreneurs.
4. Choose according to your industry
Each startup incubator has a specific focus and industries they typically support. startup Incubators are typically focused on specific industries and they may not be the right fit for your venture. It is important to evaluate the startup incubation programs you are applying to understand what their focus is. For example, one business incubator may be focused on healthcare, while another may be focused on clean technology. It is important to understand when you evaluate startup incubator programs and what they can offer your business. It is important to find the startup incubation programs that have the specific focus your venture has.
5. Cost of the business incubator
The first thing you will need to do is calculate the cost of being in business incubation programs. This will help you decide if the startup incubator is worth the cost. If you think the cost is too high, you may want to consider another incubation program. The cost of business incubation is typically a commitment from you to be there for a certain number of hours per week. Startup Incubators typically have different costs, from a few hundred dollars per month to thousands. The amount of time you commit will determine the cost. It is important to remember that the cost is typically considered a sunk cost because you are not making money, but you are not losing either.
6. Past performance
Next, we want to look at the past performance of the business incubation program. This will give us an idea of the success rate of the incubator programs and may help us decide if the business incubation program is worth it for us. Startup incubators may publish their past performance, and you can look on their website or you can ask business incubation programs directly for the information.
You can also ask about the past performance of other incubated ventures in your area or your industry. This can help you evaluate the business incubation program, and determine if it is worth it for you. We want to see that the business incubator has a track record of helping companies like yours. If they do, you may want to consider that business incubation program.
7. Be sure about your timing
Once you have the cost and the past performance of the startup incubator, you want to make sure it is the right time for your venture to enter a business incubator. You will want to consider a few key factors here, like if your venture has significant traction if you have raised capital, and if you are ready to enter startup incubators. If your venture is at a stage where you are ready to enter a startup incubator, you may want to think about business incubators.
Only a few startup incubators have the power to take your company from idea to reality. They are very selective about their companies, and if you want in, you need to be ready for the process of application and evaluation. If you are not sure that your venture has what it takes, do not waste time applying. Instead, start building a business model, product, or service while waiting for an opportunity. Be sure to have everything in place before making any push towards an incubation program. When all is said and done, there's no better way than getting this kind of help than when you can get it right away!
8. Calculate the equity distribution
The next thing you want to consider is the equity dynamic. This is the percentage of equity that the startup incubator is going to take. This will help you decide if it is the right time to enter a business incubator. If the startup incubator is going to take a significant equity stake, you may want to consider entering a different business incubation. startup Incubators that take less than 5% of your equity may be a better fit for you. You do not want to commit all your equity to a startup incubation that may not succeed, so you want to make sure you choose one that has a good chance of success.
9. Find out about the operational support
The final thing you want to look at is the support provided by the startup incubator. This includes the organizational support, the operational support, and the structural support. Organizational support refers to the process that the business incubator uses to run their business. This includes things like hiring processes, how they manage their funds, what kind of structure they have, and how they communicate with their clients.
Operational support refers to the day-to-day process that the incubation program uses to run its business. This includes things like how they manage their funds, how they track their performance, and where they get their information from. Structural support refers to the building in which the startup incubator is located. This includes things like the amenities provided, the layout of the building, and what kind of security is provided.
Summary
In conclusion, a startup incubation is a program that supports and accelerates the growth of ventures. Startup incubators typically have resources like physical space, startup consulting, and funding sources available to startups. Some business incubators also have startup mentors and advisors that are present to help and guide startups. startup Incubators may accept early phase startups, which are startups that have been founded and have a viable product but have not yet keyed in on the customers and sales. Early phase startups may not have a product yet, but have enough customers to say that their product would be successful. The business incubation can take the startups through the development process and can help them as they develop the product.
---