December 22, 2021
Posted by:

BPlan Experts

Categories:

Funding, Startups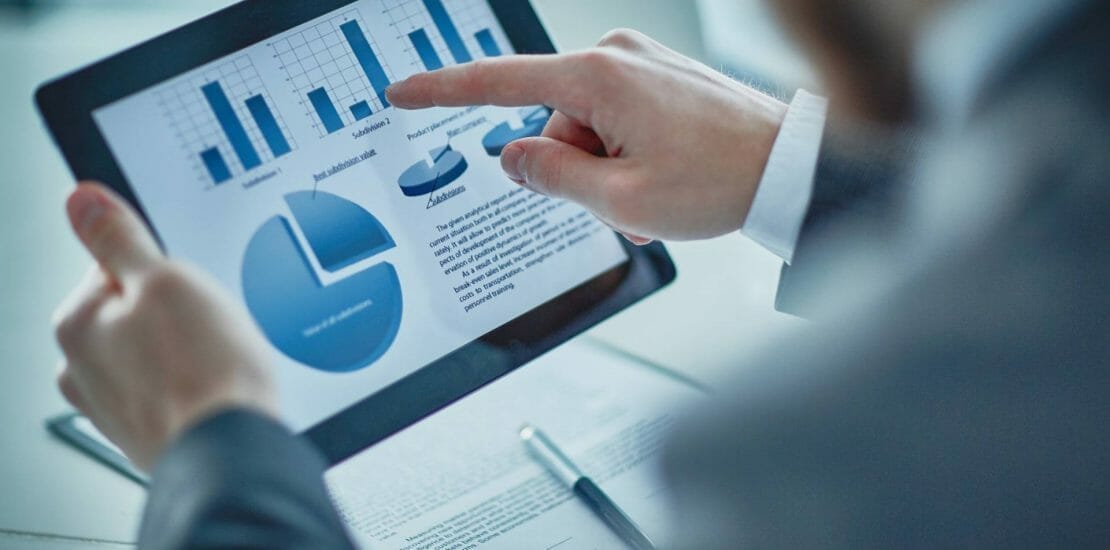 Companies that need funding need to demonstrate to potential investors that they can hit their budgets, hit deadlines, and successfully execute their plans. Those who successfully secure funding usually follows the same format. Like a business plan, a pitch deck is a concise summary of how the company plans to execute its plans. The slides are usually ordered by importance. Hopefully, this article will help you to design a pitch deck for your startup.
First: you tell the problem you are trying to solve
Usually, founders start with a problem statement when they start to design a pitch deck. They identify the goal they are trying to achieve, what needs to be solved for this goal to be achieved, and what change is needed for this problem to be solved. The problem statement may be specific, like "We want to bring increased transparency to the financial industry."
The most important thing to note here is that the problem statement should be more general than the problem itself. The problem statement should try to convey a general problem that all entrepreneurs want to solve. The goal statement describes how you'll get there. That goal might solve a particular problem, but the goal does not have to be so specific. When you are starting pitch deck design, remember the idea here is to focus on the problem but avoid getting lost in a sea of details.
Second: you should describe your solution
If you are in a new sector or technology, you cannot start by describing the problem you solve. You need to first describe what is wrong with your chosen industry or product. It is not enough to show the product. You need to convince people that you can fix their problems. When you design a pitch deck, say that you are solving a serious challenge, and explain how you are going to solve it. Make sure that your answer ties back to your problem statement. Explain how your technology or business model, through technology, or otherwise, solves the problem.
Third: you should describe your team
How long has your team been together?
How long have they been working together?
How many people work in your team?
When you design a pitch deck, make sure you include the above information in it. If it is already been answered, clarify it. On the surface, your team's image will become important in a pitch deck. Investors will judge your startup based on your team. People want to work with people they feel comfortable with, and this usually indicates that your team is confident, cool, and hard-working.
If you do not have a well-defined team, start looking for the right team members. If you already have a team, make sure it shows up when you design a pitch deck and explain the makeup of your team.
Fourth: You should include your market size
This is one of the most crucial parts of designing a pitch deck. Most investors do not know how many companies are active in the space, so it is extremely important to include this information in your deck. Good market size is something to add only if you are an industry expert. Also, keep in mind that just because you have figured out your industry, it does not mean that the venture capitalists or even buyers who are looking at your company will necessarily know what your industry is.
Fifth: You should describe your competitors
This is your opportunity to highlight a point during the process of designing a pitch deck. This can be as simple as telling readers that a competitor is hurting your sales, or as detailed as providing figures to prove your point. When you design a pitch deck, one of the most important topics that you should include is your competitors. This will show the investor that there is a market for this product and that it doesn't need to be created from scratch.
Sixth: You should describe your revenue model
When I start a new business, my first order of business is to lay out a business model for my startup. A revenue model tells investors how the business will generate revenue and what that revenue will look like. It is the most important part of designing a pitch deck. If you do not have a revenue model, people will not trust your plan. They might think that it is just a pipe dream or that you are just trying to fool them.
When you design a pitch deck, you need to be able to describe your business model in a way that shows investors how it is profitable and how it will get you to the next level. It is almost universally agreed that the primary purpose of a pitch deck is to illustrate how the company intends to execute its plans. The financial model provides a very clear picture of how the company plans to finance its plans.
Seventh: You should describe your growth plan
A pitch deck is a presentation that investors or potential partners use to get excited about your company and invest in it. When you design a pitch deck for your startup, you should include a clear growth plan and the timeline for the next three to five years. This will show investors that you have a clear idea of where you want your company to be in the future and how much time and effort it will take to get there. When you design a pitch deck for your startup, you should have an answer for the following questions:
What will your growth curve look like?
How many paying customers do you need to become profitable?
How much revenue are you going to need per day to break even?
Will you need to hire new staff to meet the objectives you set?
How many days will your customer live at an acceptable rate?
How many revenue streams do you have?
When will they be sufficient to cover the necessary expenses to ensure you reach your targets?
Based on your objectives and milestones, you should take time to examine the various growth trajectories to see if any will be sufficient to get you to the same stage.
Eighth: You should describe how you're planning to distribute your equity
Investors are not interested in seeing that 20% of your company is going to the CEO if they're only investing $100,000. Dividing equity appropriately can help present information more clearly when you design a pitch deck, and can also help your investors stay motivated. As you design a pitch deck, you should answer the following questions appropriately:
Who is going to own the equity in your startup when you're done? What is the vesting schedule for the equity and its distribution?
If the founders will own most of the equity, how will they be compensated? What types of compensation will they receive?
If you're a winner in an angel round, who will be the first one to receive the funding? Can you give us a preview of this provision?
In certain circumstances, how will the equity be split among team members? In an angel round, for example, who will control the funds?
Ninth: Lastly, you should give a clear picture of funding
The most common mistake made by startups that need funding is failing to understand how much funding they're asking for and how much they're going to need to achieve their goals. A pitch deck needs to be clear about how much funds will be required to build the company's platform. The size of your bank account and the company's reach are two important numbers that must be included in your pitch deck. But other than that, there are other questions you need to ask yourself when you design a pitch deck:
How quickly can you put into action your vision?
How will the funding be spent?
What is the initial runway for your startup?
What is your timeline and goal for raising funds?
It is possible that the timing and market demands of your startup require an immediate or massive funding round.
Are you ready to design a pitch deck?
In conclusion, a well-designed pitch deck is a tool that can help you achieve your fundraising goals. When you design a pitch deck, by including the right information, you can make a powerful case for your company and your product. The presentation should be well-organized but not overcomplicated. Remember that a pitch deck is a tool to share your story, not a document. Also, you can contact a professional pitch deck designer if you are facing problems when you design a pitch deck.
References:
– Startup Funding-Roadmap Pitching Investors
---
---