September 30, 2021
Posted by:

BPlan Experts

Categories:

Marketing, Startups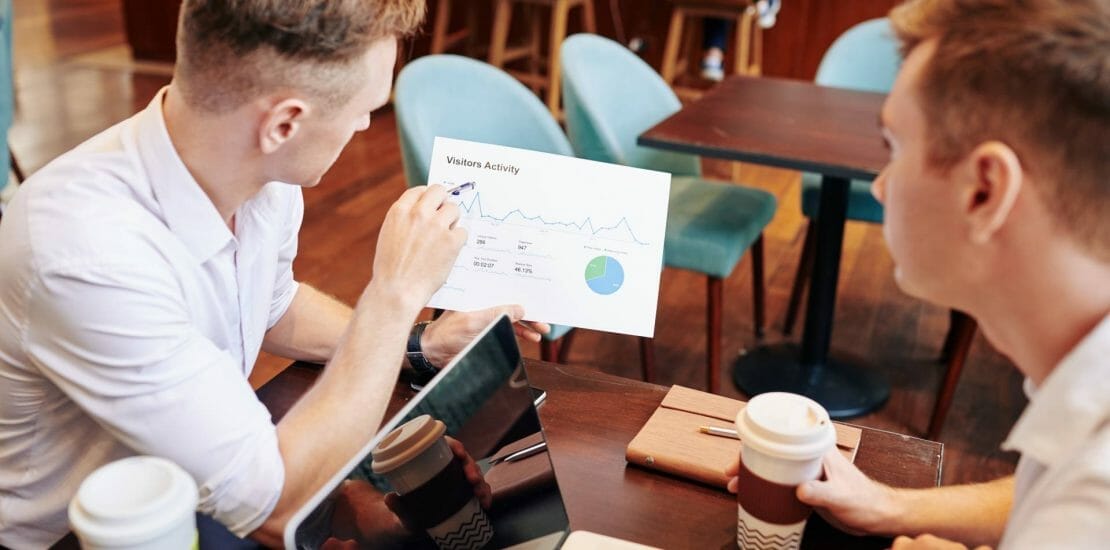 Whether you're building a new restaurant or expanding an existing one, the first step in ensuring success is creating a solid restaurant marketing plan. If you don't, you won't know what your options are in the face of the industry changes that are happening in this day and age. Without a plan, you'll be flying blind when it comes to making the right decisions when you need to.
Identify the right audience
A restaurant is one of the few establishments that can depend on word of mouth, free advertising. For this to happen, however, it is essential to locate an appropriate clientele. A new restaurant does not have the advantage of a long history or tradition on which to draw, so it tries to fill this void by establishing an identity. The wrong clientele can lead to many problems for a restaurant, such as high staff turnover and lower profits. While creating a restaurant marketing plan, it is essential that the restaurant knows who its target audience is and then identifies ways that it can attract them.
Recognize the marketing trends
Consumers aren't the same as they were in the 1970s and '80s. Many have a significant amount of disposable income, and you have to provide value to them. That doesn't necessarily mean that everything has to be so expensive that your customers have to pay a fortune. It's up to you to determine the best ways to differentiate yourself and deliver value to customers. You need to understand and interpret the signs when you create a restaurant marketing plan.
Do a SWOT Analysis
The first thing you should do is create a SWOT analysis – which stands for Strengths, Weaknesses, Opportunities, and Threats. SWOT analysis is used to determine what is working best for your restaurant and where your strengths and weaknesses are. Once you know your strengths, weaknesses, and threats, you can decide what to focus on first in your restaurant marketing plan.
Perform a competitor study
Create thorough market research of your industry competitors to help you pinpoint areas where you can stand out from the competition. You should be able to identify areas that you can improve upon to gain an advantage. Ensure you have solid foundational elements in place before you start to play around with your restaurant marketing plan. It should include details of your direct, indirect and generic competition.
Identify the USP of your restaurant
The USP of your restaurant is what sets it apart from the rest in the market. It's that one thing that people will remember when considering your food. If you want to start identifying the USP of your restaurant, think about what's different about it from others in its field. What makes it stand out? What does it do better than other products?
Once you've identified what makes your product special, make sure to get an understanding of why people will believe in your USP. The consumer will believe your restaurant because you are thinking of their needs, and it is something that they can relate to. It is also something that they need in their life.
Set your marketing objective for your restaurant
The first step to creating a marketing plan is understanding what your objectives are for your restaurant. You don't want to spend too much time, energy and money on a plan that you're not going to use. Set objectives for your restaurant, and determine where you can apply the marketing dollars that you'll be dedicating to your restaurant.
Create the restaurant marketing mix
Create an integrated restaurant marketing plan for your restaurant is just as important as having your marketing objectives set out. All marketing elements should be included in the growth strategy, including online advertising, public relations, and social media marketing. Figure out how to integrate all these different aspects of your restaurant marketing plan into one cohesive strategy.
Once you've created the marketing mix that is best for your restaurant, the next step is to execute it correctly. You need to know what your priorities are and what your margins are going to allow for. You need to know what you're spending on and what is profitable. Successful restaurant marketers build their marketing mix based on priorities, based on profits, and based on volume.
Make a financial forecast
You can't complete a restaurant marketing plan without making sure you have the funds to build your business. If you're not profitable or are just barely breaking even, now is the time to start making adjustments in your restaurant. When it comes to running a restaurant, you need to keep a close eye on your costs. However, too often people don't make a budget or do a detailed analysis of their cost of goods sold (COGS). In other words, they don't know exactly how much they spend on items such as commodities, labour and operating supplies.
Implementation strategy of your restaurant marketing plan
If you want to expand your business, it will be essential to align your marketing and advertising strategies with your goals. A good restaurant marketing plan will go into the process of how to accomplish your goals and how you will grow your restaurant. You can do this by carefully documenting each step that you will take to accomplish your goals. This will make it easy to build a plan and implement it in a way that works for you.
Build a strategy for how you'll market your restaurant, share the results with your team and understand how you'll measure success. Then you can take the steps that need to be made and have a plan that is created and tailored to your needs.
Conclusion
No matter where you're at with your restaurant, no matter what you have on your plate right now, there is always room to work on improving your restaurant. Implement the tips from this article, and you'll be on your way to success in no time. If you have any questions or need more help on your marketing plan, please don't hesitate to contact a restaurant marketing plan writer.
References:
– Restaurant Business Planning
– Branding & Positioning for Startups
---