March 15, 2022
Posted by:

BPlan Experts

Categories:

Operations, Startups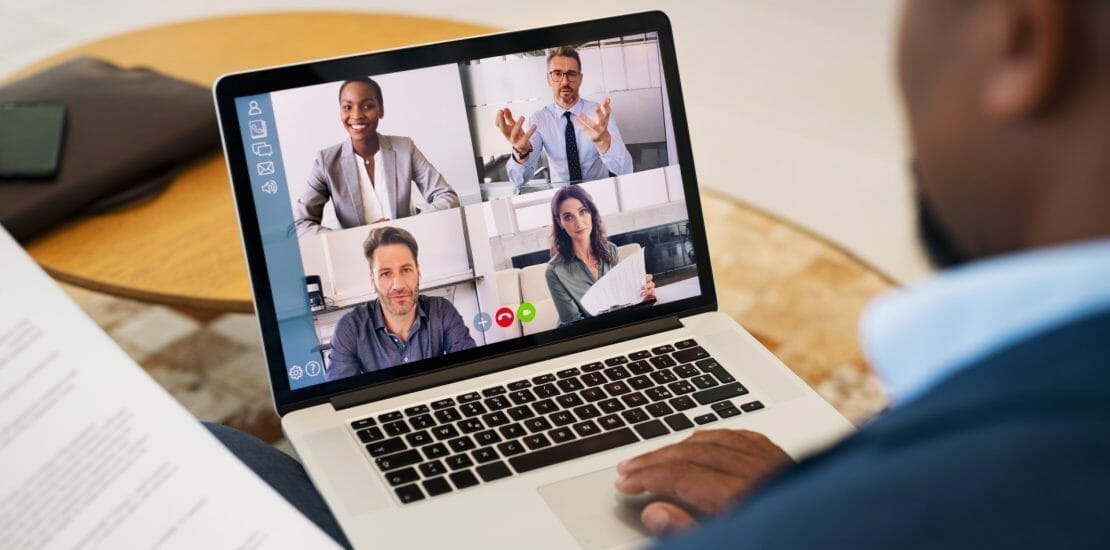 The workforce has changed. More than ever before, people are working remotely. And it's not just employees—it's freelancers and entrepreneurs too. In fact, by 2025, it is estimated that 40% of the workforce will be independent contractors. So, what does this mean for startup hiring?
It means that you have to rethink your strategy as a business owner or entrepreneur because you can't just depend on a physical location anymore to get work done. With so many different aspects of the modern workforce being remote-working, how do you hire the right talent to handle your startup's needs? And how do you manage everything from contracts to meetings with your clients when they're all over the world? This article provides the answers!
The Rise of the Remote Workforce
The rise of the remote workforce is a major change for business owners and entrepreneurs. There are many different aspects to take into consideration, including talent acquisition, management, and communication. To help you on your way to success with a perfect startup hiring process, professional startup consultants have put together three different ways to get the work done:
Hiring Remote Employees: For hiring remote employees, you have a few options. You can post a job listing on sites like Naukri or hire recruiting agencies that specialize in remote workers. The downside of this option is that it can be difficult to track down the right candidates.
Finding the Right Freelancer to Fit Your Needs: Another option is to find freelancers who already fit your needs. This strategy has two benefits: 1) you'll know upfront how much it will cost and 2) you'll be able to communicate with them more easily than if they were remote employees that you don't see daily.
Utilizing Interactive Tools: The third strategy focuses on interactive tools such as video conferencing for meetings, chatrooms for collaboration, and document sharing tools for reviews. All of these tools allow remote teams to collaborate remotely without sacrificing efficiency or productivity!
Why Entrepreneurs are saying yes to Remote Workers
There are many reasons why entrepreneurs are saying yes to a remote workforce when it is coming to startup hiring strategy. One of these reasons is that the workforce has changed significantly over the last few years. As mentioned before, by 2025, it is estimated that 40% of the workforce will be independent contractors. This means that many people work remotely on their own and do not have a traditional 9-5 job with a physical location.
Another reason entrepreneurs say yes to the remote workforce is that the startup hiring process focuses on hiring talent with different skill sets. They don't want to be limited just because they have a brick-and-mortar location or need someone with a specific degree or certification to get work done. They would rather hire someone who can handle all aspects of the job and will do anything for them, even if it means working remotely from another state or country.
How to Hire Remote Talent
One of the most important parts of startup hiring is finding someone who fits into your company culture. This becomes even more difficult with a remote workforce. As an employer, you may not fully know the person you are working with if they are in a different city or state. You also might not be able to observe their work habits or check in on the progress as easily as you would if they were in your office every day. So how do you find these talented individuals? The answer is simple: Digital tools!
There are many startup hiring tools available online that allow talent scouts to search for a variety of skills and then rank those skills according to specific needs. With these tools, employers can find the best people for the job without meeting them in person. They can also use this tool to see reviews about these talents so that they know what kind of person they're hiring before making an offer. It's much easier than going through interview after an interview!
Screening Candidates Remotely
The remote startup hiring process presents an array of challenges, but it also unlocks a world of opportunities when it comes to finding talent. One challenge that arises with remote startup hiring is screening candidates. When assessing someone's skill or qualifications, you won't be able to meet them in person. For this reason, you need to know how to evaluate a candidate without meeting them in person.
You'll want to make sure that the potential hire has an excellent knowledge of the position they're applying for and can communicate effectively. Another way to screen candidates is through their digital resumes and portfolio. If they have ample experience working remotely and have put together a professional-looking portfolio, they are likely a good fit for your company.
Interviewing Candidates
The rise of the remote workforce has had a huge impact on interviewing new candidates in the startup hiring process. In the past, you might have been able to judge how a person would work based solely on their resume and cover letter. Now you can't be so quick to judge. You need to conduct interviews over Skype or Google Hangouts to get a sense of the person's skills, personality, and attitude. And it's not just about being able to look them in the eye; you want to make sure they're a good cultural fit for your business as well.
How do you conduct a remote interview during the startup hiring process? Here are some guidelines for conducting a successful remote interview:
Set up a meeting tool where the interviewer and interviewee can join.
Set expectations for what will happen during the interview.
Ensure that you are both on the same page about how long it is expected to take and how many questions you plan on asking.
Make sure the interviewee has a laptop, notepad, phone (or tablet), and headphones.
Decide on the etiquette for when the interviewee gets interrupted. Will it be rude to interrupt them or will you wait for them to finish talking?
Prepare a list of questions that can cover any topics that come up during an interview so as not to get stuck engaging in small talks
Making the Offer
First, you need to make the offer. To make a great hire, startups need to first come up with the offer during the startup hiring process. As a startup looks to hire a new team member, it should begin with discussing compensation and then move on to talking about benefits and expectations. Compensation is the most important topic to discuss with a potential new hire. A startup must have a plan in place for what they can offer their employees, including financial incentives and perks. Compensation starts with salary and should be discussed at the beginning of the hiring process. This is followed by discussing performance-based bonuses, equity options, retirement plans (if applicable), and other benefits.
During the startup hiring process, you must communicate the necessity of being able to work remotely. You'll want to list all the requirements for remote-working and hire people who are capable of doing so. Language skills are also a necessity. As this shift in the workforce continues, more and more companies will realize that hiring someone fluent in multiple languages is going to be a key component for startup planning success.
How to Manage a Remote Team
One of the most difficult things about managing remote teams is that there are no hard and fast rules. This can make it more challenging to ensure that you're achieving your company's goals. However, you still need to create a system in place that will help you keep tabs on your team.
One tip is to always ask for feedback. You can do this by asking team members how they liked a certain project or if they have any suggestions for improvements. You'll find that by creating a system for communication, tracking progress, and providing feedback, you'll be able to manage your remote team successfully! In this way, as an entrepreneur, you can create a flawless startup hiring process.
Communication is Key
The best way to create a good startup hiring process is through communication. You can use a variety of tools to stay connected. Perhaps the most important tool for any entrepreneur is a messaging app like Slack, which you can use to chat with your employees. It's a great way to set up meetings, answer questions, and stay on top of projects from anywhere in the world.
Email is another good choice when it comes to communicating during the startup hiring process, and keeping in touch with your talent. With this method, you'll be able to send documents or presentations straight to an individual's inbox without them having to download anything new. You might also want to consider using social media apps like WhatsApp or Facebook Messenger if your team wants to access their smartphones. Finally, you might want to invest in an online virtual meeting system so that your remote team can always connect face-to-face without having to be co-located at one office space.
Digital tools can make it easy for you to communicate with your remote workforce–no matter where they are!
Digital Tools for Startup Hiring
Several digital tools can help you with your startup hiring process in this modern time. To find the right talent, for example, you can use something like Zoom to chat with potential employees during startup hiring and get an idea if they'd be a good fit for your team. You can also use Google Drive to share important documents with people around the world.
You can also use it as a virtual office which means that you have all of the tools at your fingertips without having to rely on physical office space. As more people work remotely, there will be more resources available to help startups like yours stay productive and successful.
Conclusion
We hope you have found this guide to be helpful as you explore the world of modern startup hiring. While it may not be for everyone, there are many reasons entrepreneurs are saying YES to the remote workforce. It may seem counterintuitive at first, but there are many benefits to remote startup hiring. The rise of the remote workforce means that startups have a wider pool of talented people to choose from.
And while it may be used as an interim solution, many remote workers stay with their team indefinitely because it's less disruptive to family life and a healthier work-life balance. Digital tools such as messaging apps and video conferencing can help entrepreneurs in this modern-age startup hiring process. This new-age startup hiring process is creating different business planning strategies for new-age entrepreneurs.
---