September 27, 2021
Posted by:

BPlan Experts

Categories:

Business Planning, Planning, Startups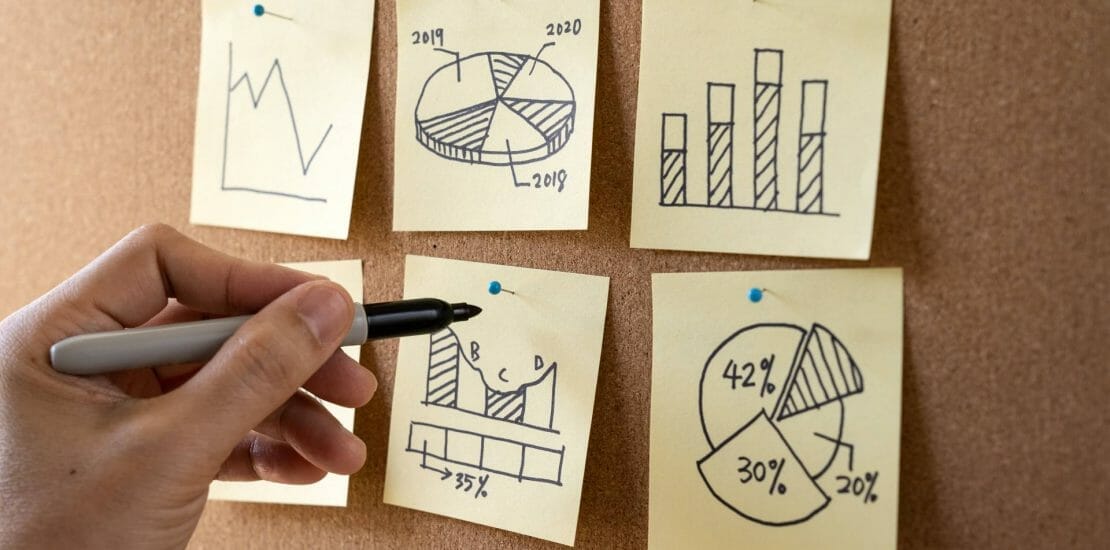 Business plans are essential for all startups. According to numerous studies, entrepreneurs with a clear plan have a better chance of succeeding. When setting up a business plan, many startup founders find themselves confused, overwhelmed, and exhausted. They get lost in the process and end up putting it off. It makes sense that they would be lost because, in addition to the complex process of writing a business plan, there are a lot of additional items to consider. However, a lot of people are not aware of why business plans fail. Here are the top 9 reasons why people fail when setting up a business plan. 
1. The most plan doesn't meet the needs of an investor.
There is a very good reason why startup plans are required by a venture in the first place. It's the only document that outlines the financial and strategic plan of the startup. Even though it's primarily for entrepreneurs, the plan must represent the needs of potential investors. Otherwise, it could hinder the ventures' potential. If the plan isn't there, the investor could feel that it doesn't have a strong foundation. In addition, the investor might not be comfortable with that and decide to exit the investment.
2. Do not know about their industry
If you lack knowledge about your niche, chances are that it will not thrive. Make sure to read research reports and industry news. This will provide you with valuable information that you can refer back to when you are setting up a business plan. Once you know what you are doing, you can be specific about it and make sure that you have adequate data to back it up.
You have to make a detailed plan to be successful in it. When setting up a business plan make sure that you understand the market an interesting fact that you should remember is that every company face competition. The way you understand the market and plan the operational strategy for your venture depends on the competition that you face. 
3. Underestimate the work behind setting up a business plan
For some entrepreneurs, it takes a little bit of creativity for setting up a business plan, and for others, it requires a great deal of hard work. According to an article on Inc., about 2,000 hours is the average amount of time it takes to create a business plan. Of course, some entrepreneurs are very fast and manage to complete the process in 1-2 days.
The most important thing to do before setting up a business plan is to take the time to think about everything that needs to be covered in it. For instance, there are many items that people don't think about. This is where it gets tricky and takes longer to create a business plan. 
4. Ignoring the value of research
Before setting up a business plan, you need to be sure that you have done all the research necessary. There are a lot of people who write a business plan without looking into the numbers. If you do not think that you can make the numbers work out, you should not create a business plan. Doing your research means knowing what you are talking about. There are a lot of tools you can use to get an accurate picture of what is happening in your startup. To improve your understanding of the venture, you should ask plenty of questions.
You should also meet several people who are in the startup. It might seem like all the information you gathered about your potential market was accurate, but it does not necessarily mean that it is. Unfortunately, most of the time, you were misinformed. This can be extremely misleading. A lot of research based on assumptions and data gathering does not provide real data. Instead, it leads to erroneous assumptions. Therefore, you should have a clear vision of your venture, when it comes to setting up a business plan. 
5. Not explaining the idea properly
When you are first setting up a business plan, try to explain your startup in the simplest yet detailed possible way. This will make it easier for people to quickly understand what it is that you do and how they can best help you. One of the most common questions that I'm asked, as an entrepreneur, is
"Why did you start this company?"
Admittedly, it can be a tough question to answer. There is a good chance that many of your potential customers would not understand what you are talking about. It is a good idea to make your sentences easy to understand and your paragraphs short to better engage your audience. Avoid using jargon when trying to convey a message. Therefore, it is best to provide as much information as possible. 
6. Not having a proper growth strategy
Unless you are an accountant or have an accounting background, you will face problems in setting up a business plan successfully. Plans require thorough research and calculation. For example, you should consider the impact of your sales on your bottom line. Additionally, you should find out which sources will provide you with the resources that you need to increase sales.
The lack of this data and information is what causes so many companies to fail. For example, if your sales forecast seems inaccurate, there is a possibility that you will not be able to recover. The market for the type of products or services that you are selling should be researched. This could be through competitive analysis, market survey, or other methods. 
7. Not having the financial forecasts
Plans are important for entrepreneurs as it helps to outline the budget, make forecasts, present costs, and explain how the funds are invested. While financial data are essential, some entrepreneurs do not have sufficient knowledge in understanding the details. When they receive funds from a loan or investors, they have little or no idea how to handle them and avoid bad practices that can affect the future success of their startup.
By all means, while creating a business plan one should explain how to utilize the funds and invest them wisely to sustain their venture. You should be able to describe your idea in a way that is understandable for the people on your team. 
8. Not recognizing the operational skills
Being able to list the skills that are needed in the operation of your startup is important when setting up a business plan. By listing the skills, you have that you believe will be beneficial to your venture, you will demonstrate that you are knowledgeable about the area of the startup that you plan to start. The list of skills is more important than the skills that you don't know. It is crucial to make sure that you have sufficient experience, skills, and abilities listed in the plan. 
9. Not identifying the strengths & weaknesses
People tend to think that a business plan is a document with bullet points, numbers, and diagrams. The truth is, many entrepreneurs start with setting up a business plan but end up scrapping it because it just doesn't measure up to what they want to accomplish. If you create a business plan without listing your strengths and weaknesses, you will end up not realizing your full potential.
It's impossible to maximize your abilities if you don't look closely at your strengths. When you list your strengths, you can brainstorm ways to build on them, look for ways to improve and learn from your mistakes. Don't create a business plan just to get a business going. If you have a clear goal in mind, and you have made progress on a strategic roadmap, you're one step ahead for setting up a business plan. 
Conclusion
Setting up a business plan is never easy. However, it does not mean you should quit. You can get this going if you give it your best. Always remember that all startups start with a plan. But if you're trying to write one yourself and you don't have a lot of experience, you may run into a few snags. If you've been having a hard time setting up a business plan, you may be one of the many people who are making one of these 9 common mistakes. If so, don't worry, you're not alone. Fortunately, you can get the help you need by consulting with a business plan writer.
References:
– Entrepreneurs Roadmap – Idea to implementation
– Four building blocks for a successful business plan
---